I began my poster by looking for inspiration. I used websites such as Behance.net, designinspiration.com, theinspirationgrid.com, etc. to compile a list of portraits I thought were unique or distinct.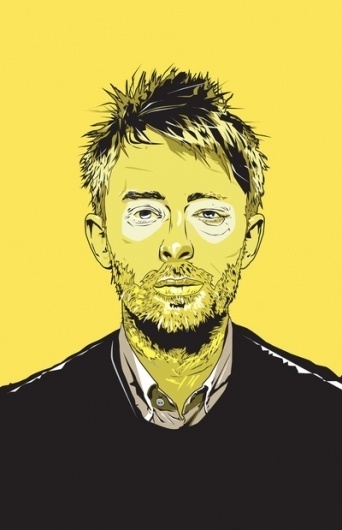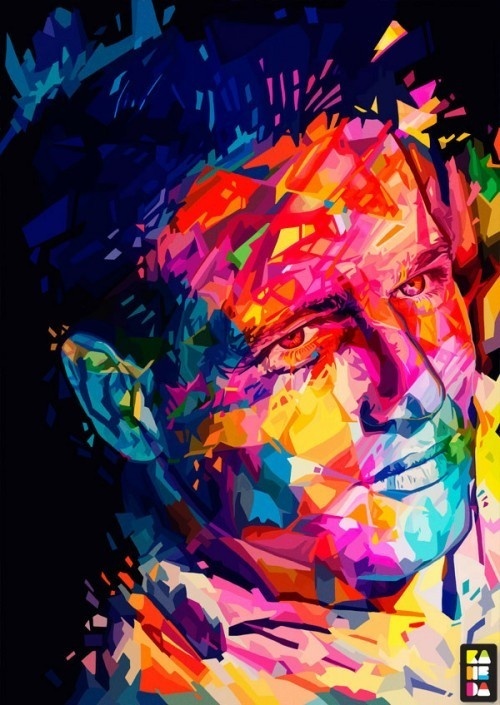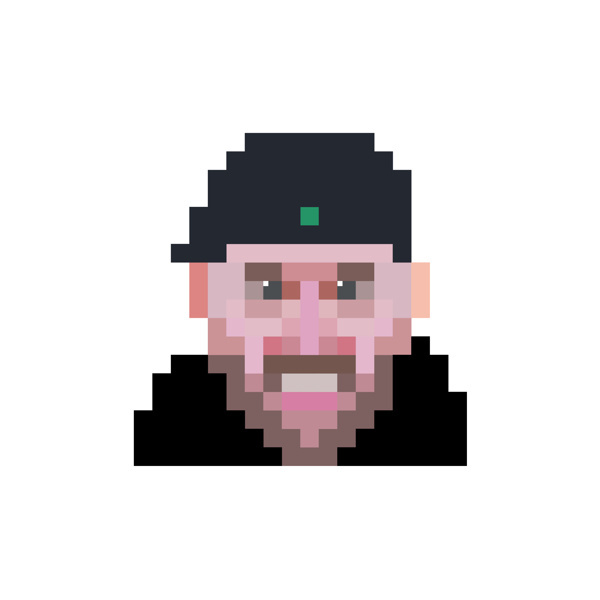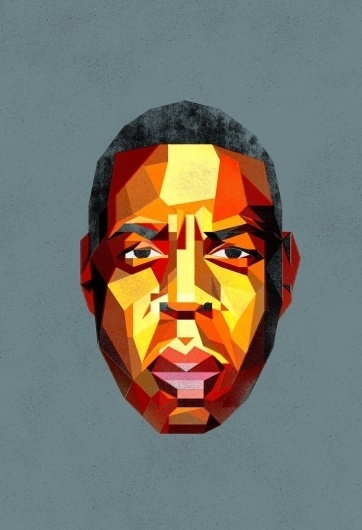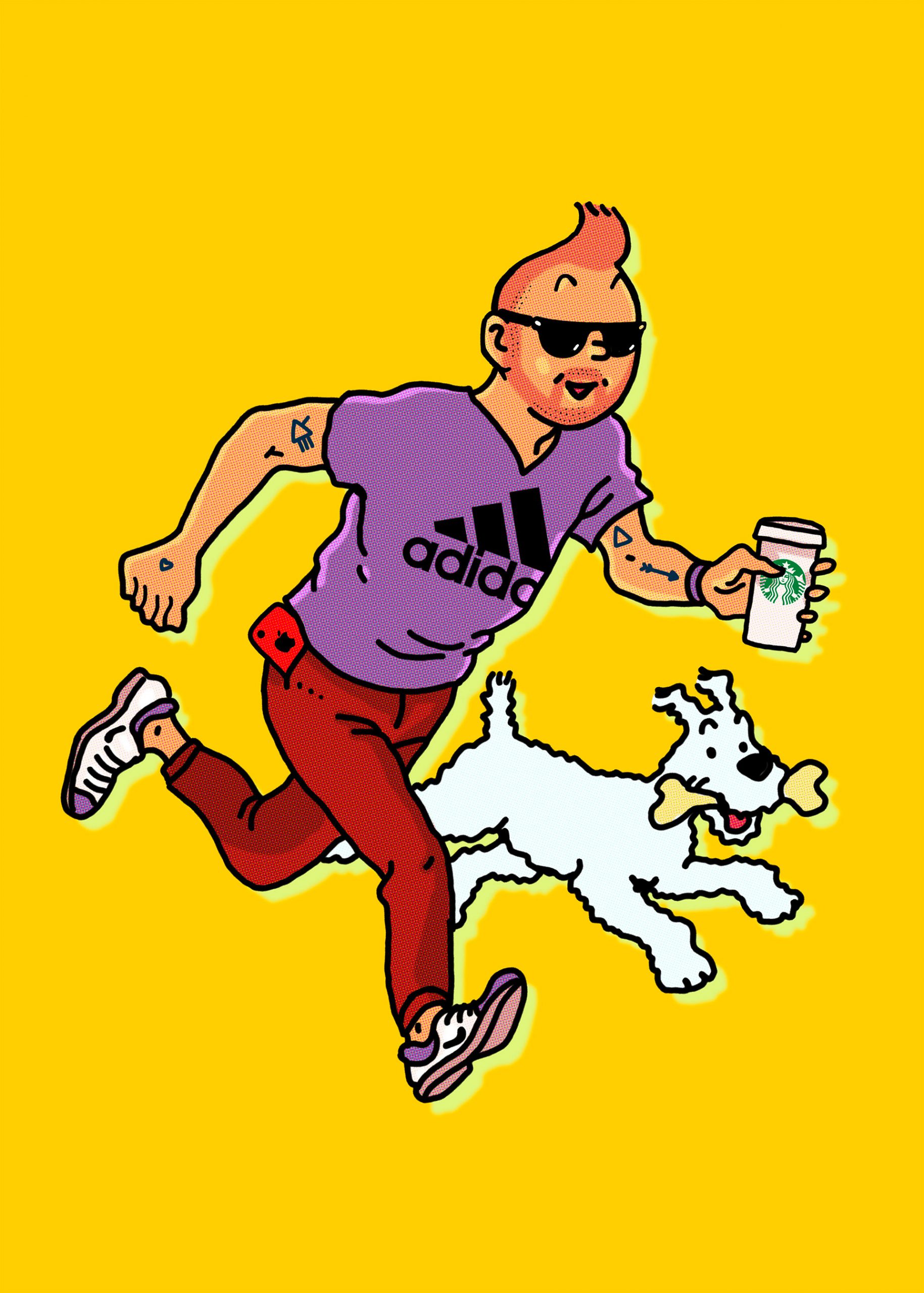 The first portrait was interesting because it only used black and different shades of yellow to create a portrait that is surprisingly realistic.
I thought the second portrait was very attractive because the artist managed to create a face through what seems to be a collection of random shapes colored in with random colors. I think the reason this was successful was because the shadows were colored in with cool colors, while the light parts were filled with warmer colors, in addition to having changes of shades.
The third portrait caught my eye because it was reminiscent of 8-bit game art. Although it is very simple, the color choice allowed the artist to effectively show a face.
The fourth portrait was interesting because I felt it managed to convey the person's emotions through a low-poly design.
The fifth design caught my eye because it was a parody of the TinTin comics, something I enjoyed a lot. Tintin, in this case, however, has tattoos, an iPhone, and is holding a Starbucks drink as he runs, an allusion to the common stereotype of millennials.
I used Adobe Illustrator when I drew my portrait. I used it because I was the most familiar with it, and I thought it would allow me to do things I would have found challenging if I used other programs. I started with a picture of myself as a base. I used the pen tool to trace out all of the outlines and filled them in in order to draw my face. I used a grid when I traced my neck, shirt, hair, and ears, while I used curved lines for the rest of the portrait in order to better show the details of my face. I used a lot of layers when I made my face because I couldn't think of a better way to make sure that every color was limited to the designated area.

I began with the picture on the left. The right photo shows the beginning stages of the tracing. As stated above, the neck, shirt, ears, and hair were drawn following a grid, while the rest of the features were traced using curved lines in order to have more detail. The third photo is what the outlines of the final portrait look like. The sketches may look like they overlap each other, but due to them being in different layers, they do not collide. After filling in all the colors, I was unable to decide what color I should have my background. I first began experimenting with spirals, but I didn't feel like it was particularly attractive. I eventually settled on having the background the same color as my shirt, leaving my head to look like a bust. I tried to sample the colors of each of the sections based on the colors that were present in the background picture. The colors of the text were chosen based on the recommended colors based on the color wheel. I chose the